Many internship proposals
After the residential period spent in Pavia, students carry out an internship for a period from 3 to 6 months.
Students intern in the field offices or headquarters of NGOs, International Organizations and Governmental Institutions and have the great opportunity of earning first hand experience by working side by side with professionals of Development Cooperation and Humanitarian Aid.
Every year the Master provides a full list of available opportunities with NGO's from which students can choose.
Internship on the field from 3 to 6 months

Internship Coach to help students choose the internship

Many opportunities updated every year

The job you want, in a short time
The majority of our students find a job immediately after graduation.
The boxes below show some of the most recent data related to the job placement of our Alumni.
Immediately (within 3 months)
68%
Through the Master, our students build their careers in the field of international cooperation for development and humanitarian aid by joining various institutions all over the world. Take a look at the graphic below!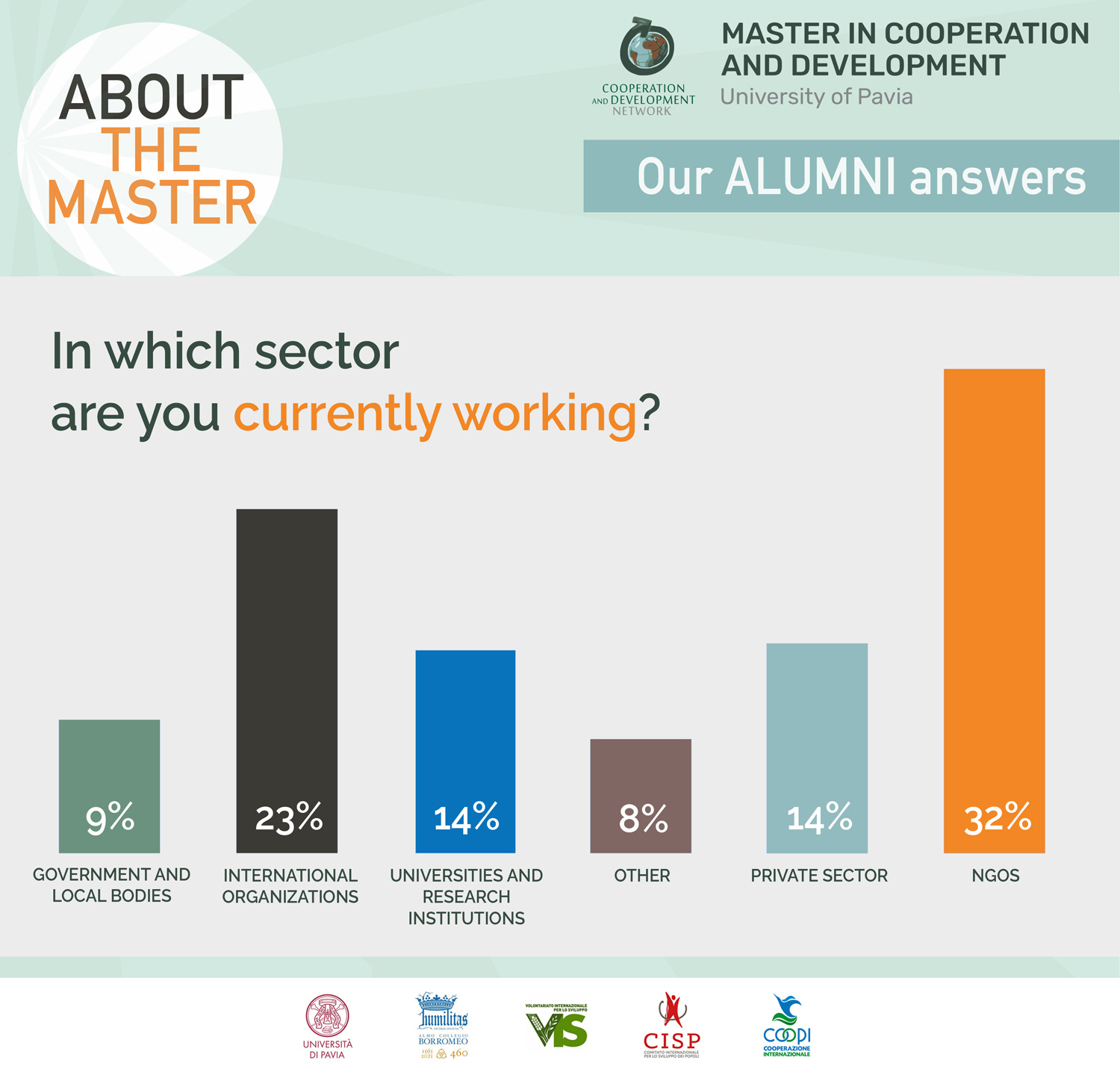 Choose your career
An overview of the professions you can have in cooperation and development: