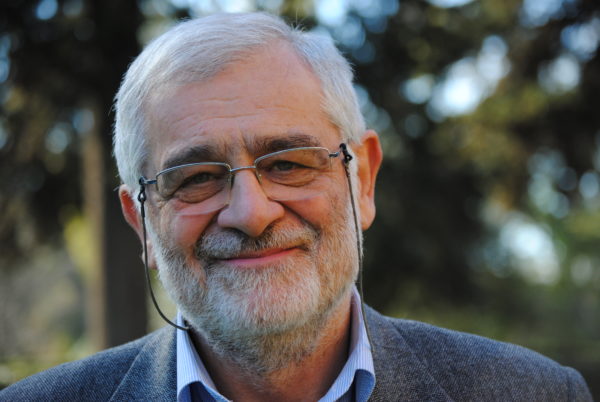 Some students, while registering for the Master, asked us how is the master organized in the event of a new COVID-19 explosion in Italy.
Here the interview with prof. Gianni Vaggi, director of the master.
How is the master organized in the event of a new COVID-19 explosion in Italy?
At the moment we expect to start classes here in Pavia on November the 9.
Notice that Collegio Borromeo where most of the classes will be held has pretty large lecture rooms and physical distancing will not be a problem.
If a second big wave of Covid should emerge in autumn and the University of Pavia decides in that sense we would go back to online teaching as we have already done from March to June 2020. In this case teaching will be very interactive, even more than in normal classes, also taking advantage of the fact that our students are a group of strongly  motivated people and deeply interested in development. Often some students already have relevant job and study experiences.
And in the event that Italy prevents access to foreigners?
Foreign students who have been admitted to the program will follow classes online. Up til now we have received around 50 applications from outside Europe.
How did this year's students (2019/2020) do the course during the pandemic?
As I said before, since March all activities have taken place online and at distance including exams, This has given us a relevant experience in how to use the IT tools in the best possible way.
What about internships (2019/2020)?

Internships are a very important èpart of the whole program and we will do all we can to allow the students to take the maximum for this experience. Internships will take place both in Italy and abroad, the timing depending on the specific countries and on the decision of the hosting organizations. For the students who will not be able to complete the internship by December we will delay the possibility until next April.
Let me make four considerations.
First Pavia is a residential university and it has a college system unique in Italy, college life as it is for our students in Borromeo is an extremely important and unique experience, think in particular of the students coming from developing countries.
Second, the fact that the program starts in November gives us a few weeks more, with respect to standard academic year, give us some more time to evaluate the conditions for a proper didactic.
Third, we should say: last but not least; last February we have all been taken by surprise. Now we know how to mitigate the impact of Covid, of course unless new and more dangerous variations of it emerge. I hope and I think in autumn the situation could be manageable.
Finally,  as I always say our program is not meant only to provide the students with notions and techniques; the class experience means that students learn a lot by working together, particularly because of the international character of the class itself.