ALUMNI
Since 1997, more than 1000 students have attended our Master Programs within the CDN and obtained the Master Degrees. Most of our Alumni are now actively working in the field of Development Cooperation.
As a Network committed to higher education, we work through different channels to maintain and always improve the relations with our Student Community. The objectives of this committment are:
to promote a long-lasting collaboration between our staff and the Alumni Community;
to facilitate the relations and communications within our Student Community;
to enhance the international presence of our Network thanks to our students' presence worldwide;
As a result of this committment, many of our Alumni are currently directly involved in the CDN through: organizational, didactic and tutorial activities; internship offers; job placement; seminars and direct fieldwork feedbacks.
Follow us on our facebook page

Master CDN
And our facebook group CDN ALUMNI.net


CDN Alumni.net

Maria Giulia Pelosi, Italy- C&D Pavia, edition 2019-2020
From September 2020 to March 2021 I had my internship experience in Pedernales (Manabì province) in Ecuador with COOPI. I worked for the project "Safe from Covid-19. Health facilities and population of Pedernales and Muisne strengthened in water, sanitation and hygiene" that focused on addressing the gaps in WASH in health centres and vulnerable communities through a strategy based on structural improvements and capacity-building. My contribution as an intern was to support the project manager and the team staff in any activity in which my participation was required, according to the context and needs. In particular, I contributed to the monitoring and evaluation of project activities, by building new data collection tools, reviewing reports for the donor UNICEF and supervising project activities through frequent field visits.
I also contributed to the deployment of the project at technical and logistical level:
supporting

WASH technicians

during water quality monitoring and in the diagnosis of existing water supply infrastructure, in order to design and implement improvement plans to enhance community water systems;

supporting the

Health technician

during the activities of the WASH FIT process;

supporting the

logistician

in the elaboration and revision of contracts for procurement processes and in the organization of project sheets; 

supporting the

promoters

in the logistics of capacity-building workshops.
In addition, during my internship, I have assisted the PM and the health technician in the relations with national and international partners and institutions, participating in coordination meetings with the district authorities of the Ministry of Public Health and in COOPI meeting with the donor UNICEF and other partners of the WASH Cluster. Parallel to the project activities, I also contributed to the process of identification of new interventions and funding proposal for COOPI.
Then, after four months of internship I was offered the position of WASH promoter. Within this role, I supported the implementation of the WASH FIT methodology and its consolidation in the healthcare facilities; I helped in the logistics of the delivery of WASH kits to the project beneficiary population; I gave capacity-building sessions to strengthen risk communication and community participation in the water, sanitation and hygiene sector for diseases' prevention and I followed the implementation of a community feedback mechanism to assess beneficiaries' satisfaction with respect to the project activities. Furthermore, I continued to carry out the activities that I was previously doing as an intern.
Now that the project is over, I can take stock of my experience, seeing all the positive and negative aspects of it.
Firstly, I was able to get involved in a job that was new to me, which allowed me to learn more about the topics covered by the project, to acquire useful tools that I could use in the future and to get hands-on experience of real project dynamics that, due to their peculiar and practical nature, were not included in my theoretical PCM studies. In terms of staff relations, I was immediately able to establish very good human and professional ties with the colleagues that were working with me on the project. Collaboration, mutual help and clarity of roles were the cornerstones of working relationships throughout my service. 
On the other hand, some weaknesses concerned the possibility of fully putting into practice what I studied during the Master's programme, as the tasks I was given and the associated level of responsibility did not always correspond to my learning expectations. In addition, I found that the general inability within the project to plan the activities in advance, impacted also on the management of my role by my supervisors, which sometimes has been deficient. This generated some missed opportunities in terms of my support to the activities. 
Nonetheless, this does not detract from the fact that my experience has been one of great human and professional growth. I have done my job offering the best of myself, my commitment, my skills and my sense of duty, open to criticism and suggestions, which I believe are an inexhaustible source of improvement. 
I had the chance, both at work and out of work, to interface with a reality that was completely different from the one that characterises my daily life. Although I am used to travel and have a pretty strong spirit of adaptation, there is and will always be something new to discover, new challenges to face and new lessons to learn, which allow me to gain a broader perspective on life, thus enriching my identity. 
Of course, the pandemic situation has been a negative variable, making it impossible to create extensive social networks and limiting the extra-work activities; but even in this context, I still found ways to build beautiful relationships and test myself and I could be nothing but grateful for this amazing opportunity.
Chiara Bertoldo, Italy- C&D Pavia, edition 2019-2020
One year ago, I didn't know yet, where I was going to do my internship: Italy was facing the first wave of Covid and even leaving the country seemed impossible. 
However, I could leave to Senegal and start my internship with VIS, Volontariato Internazionale per lo Sviluppo. I supposed to stay here for four months but, in the end, they became six. I worked in the region of Tambacounda. A place that, from the outset, was presented to me with very little enthusiasm: "Good luck! It's hot down there, and there's nothing to do" Yes, it wasn't easy, especially with a practically non-existent expatriate community. Besides, it may not be the most exciting place in Senegal, but I quickly found my dimension.  
Here, I am working on the project: "Investing in the future: protection, training and employment for returning migrants, potential migrants and unaccompanied minors migrants in Senegal, Gambia, Guinea-Bissau". During these months, I learned the Project Manager role. Moreover, I worked with the Conditional Cash Assistance Manager to implement and monitor this tool, going to the field to interview the programme beneficiaries. Here, I met interesting people who shared their stories and future ambitions; without hiding their difficulties when they wanted to explain their migration attempts.
Besides, I took part in the awareness-raising campaign against irregular migration within the Project "Stop Tratta!", talking to the young population and their families about the risk of irregular migration. 
I put into practice what the master course taught me over the months, finally finding a balance between theory and practice, facing each challenge knowing that I was carrying on my shoulders the wealth of knowledge shared to me by each professor. 
Tambacounda should be a challenging city; however, I will always be grateful for how the place welcomed me. I met extraordinary people here. I discovered a new cuisine, I learned to respect the time and not to be in a hurry, to watch, negotiate and communicate in different languages. In particular, I experienced a culture that, until now, I had only learned in university books. Tambacounda, but the entire Senegalese community, embraced me with enthusiasm, revealing its culture, rites and traditions. 
I am also grateful to VIS, which welcomed me from the beginning: all the staff shared their knowledge with me, tutored me and experienced every moment of this internship with me. 
Jërëjëf, Senegal. 
Jërëjëf, Tambacounda. 
Precious Nkoka, one of our student of Master in Cooperation and Development tells us about his experience of study and his actual job in Sustainable Development Goals Platform.
Xhesi Demishago is one of our student of the Master in Cooperation and Development during the Covid period. She is carrying out her traineeship in Tunisia and she wants to tell you about her experience.
Carlo Dianin, a former student of Master in Cooperation and Development, tells us about his experience of traineeship in Economic Development through the renovable energy in Senegal and his current job with ACRA.
Vanessa Tullo, one of our students and currently Country Coordinator in Morocco for Ai.Bi. Associazione Amici dei Bambini, explains to us how useful the master in Cooperation and Development has been in her career.
Gian Marco Trenna, one of our Alumni from the XXII edition, tells us about his internship experience for VIS (Volontariato Internazionale per lo Sviluppo) in Ghana and how studying at the Master was helpful for him to succeed in his job there, thanks to the background knowledge and the practical tools he learned in class.
Luca Fraschini, Education Coordinator for UNICEF, tells us how the Master in Development and Cooperation gave him the essential knowledge and the practical skills he needed to start his career, immediately after he finished the internship of 3 months in South Sudan.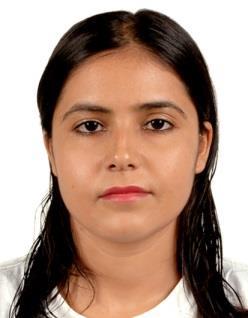 Sharma Bindu, Nepal- C&D Pavia, edition 2017-2018
I come from Nepal. I had masters in sociology and four years of working experience in the development sector in Nepal focusing on education, child rights and gender issues.
I chose C&D Master in Pavia because first I was already working in development projects but I didn't have academic knowledge on it, so wanted to theorize my own experience and improve my work in future. Secondly, I am always interested in women empowerment and during my professional working years, I realized women empowerment is impossible without economic empowerment.so, I wanted to learn how the economic system can be improved in order to empower lives. And C&D was a good combination of development and economics.
The first part of the master was focused more on economic foundations. It was a completely new course for me but the professors are good and my friends were very helpful.
Pavia is a small city but not so small once you start exploring it. Explore food first, explore varieties of cheese. Moreover, it's less crowded and full of international students. The student nights are something not be missed in Pavia. You can make good friends from almost all over the world, this is also the best part of C&D. Learning basic Italian before going there would be good but even if not that's not a big problem, especially young people they speak English.
I am doing my internship in India, with an NGO working on women empowerment and migrant issues.
In the future, I see myself working in international cooperation to help women to be empowered in all aspects of their lives and well represented in all sectors.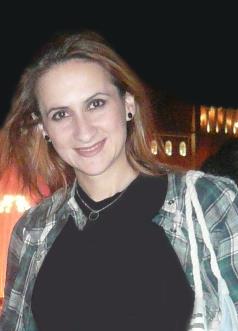 Naira Harutyunyan, Armenia – C&D Pavia, edition 2006-2007
Climate change, deprivation of natural resources, inequality and social disparity are global problems. Governments spend billions of dollars to tackle these issues. We desperately need new strategies and policies to generate innovative, affordable and sustainable solutions to accomplish having a clean, equal and just world for us today and for the future generations of tomorrow.
These are the causes that occupy much of my research efforts. Currently, with the financial support of the Cooperation and Development Network research grant and under supervision of Professor Maria Sassi, I am conducting research on green and inclusive investments in Kenya. The research focuses on innovative models for financing renewable energy and energy efficiency projects where beneficiaries are poor households and small- and medium-size enterprises in Kenya. Now, I have reached the stage of fieldwork preparation and am excited to make a visit to Kenya for data collection. Frankly speaking, Kenya is a unique case for my research since my previous research was related more to European and transitional countries. The CDN grant enables me to travel outside of Europe and explore yet another country with an extensive need for sustainable pathways of development.
My journey of reaching this point has been quite extensive. I have always been concerned with environmental and social aspects of sustainable development and have been involved in related activities in my professional and educational areas. This led me to the Cooperation and Development Master Programme in 2006, where I gained knowledge on a wide range of development issues relating to developing countries and the practices of international development cooperation. I was amazed by the environment and thrilling network with so many different classmates from so many countries. My graduating research was devoted to clean development mechanism under the Kyoto protocol on climate change. Then, I pursued my doctoral study at the Environmental Policy and Research Department of the Central European University. In addition to my main research on sustainability impacts of water privatization, I had an opportunity to teach and be involved in various research projects on climate change, energy efficiency governance, sustainable water management, etc. I authored many publications and presented my research results at various conferences. Now, I work in Development Foundation of Armenia. Overall, I can proudly state that research, environment and sustainable development are the main concepts bolding my academic and professional pathway!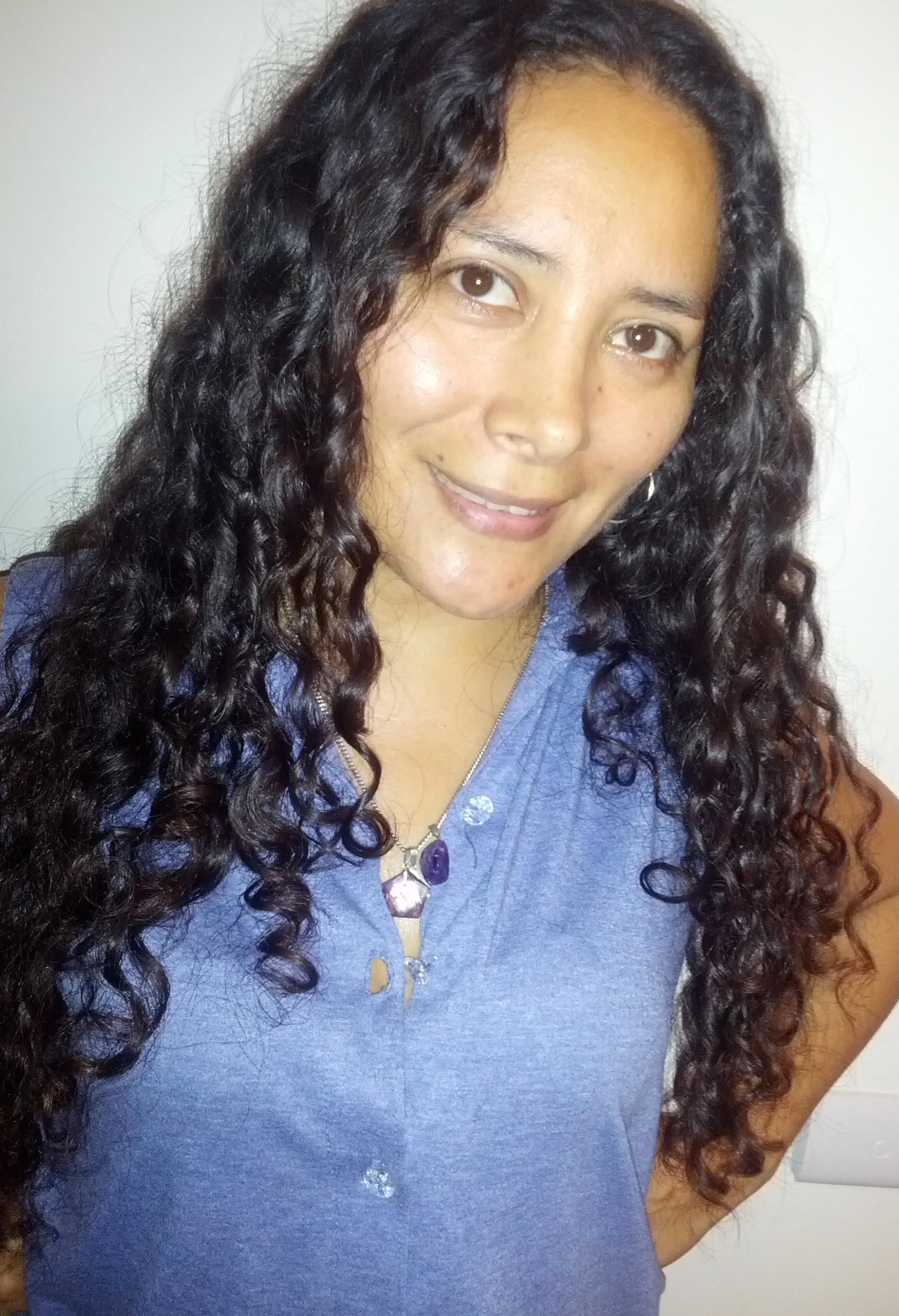 Lorena Liliam Monsalve Morale, Perù – ELACID 2005-2006, Cartagena de Indias
As an anthropologist one of the issues that most excites me are those related to cultural heritage. Several years of my professional experience are related to this, more specifically with intangible cultural heritage. However, there has always been for me some discomfort because many of the projects relating to the safeguarding of intangible cultural heritage have no significant impact on improving the quality of life of communities, groups, and individuals who maintain and transmit this heritage. Many of them are still in the poorest sectors of the population. They often have less access to quality services in education and health and have fewer opportunities to develop their potential.
I chose to study International Program for Development Cooperation, provided by the Escuela Latino Americana de Cooperación y Desarrollo (ELACID) at the University of San Buenaventura in Colombia in partnership with the University of Pavia in Italy, to learn new ways to do my job and do better. One of the things I value most of the program is the opportunity to share with professionals from different careers and several Latin American countries, with different views to mine. The internship I did in Ecuador for the Coordinamento per il Servizio delle Organizzazioni Volontario COSV also meant for me a rewarding experience and a major challenge.
Currently, my professional experience unfolds in other more social fields related to gender, development and monitoring and evaluation of programs and social projects. I have not neglected my interest and work on issues more related to heritage and culture. The difference is that my perspective is now more comprehensive.
The research grant by CDN Oriented Policy Research gives me the opportunity to continue growing in this scenario. My research topic entitled "Comparative analysis of the scope of the subsidized access to health care for vulnerable populations in Peru and Colombia: public-private partnership for universal access to health". The objective of this research is a comparative analysis on access to health services for the most vulnerable population below the poverty line, through the subsidized regime or non-contributory health scheme in the countries of Peru and Colombia. The purpose is to review progress in the region towards universal access to health, as well as public-private strategy implementation with the support of international cooperation; results; learned lessons; and unfinished agenda.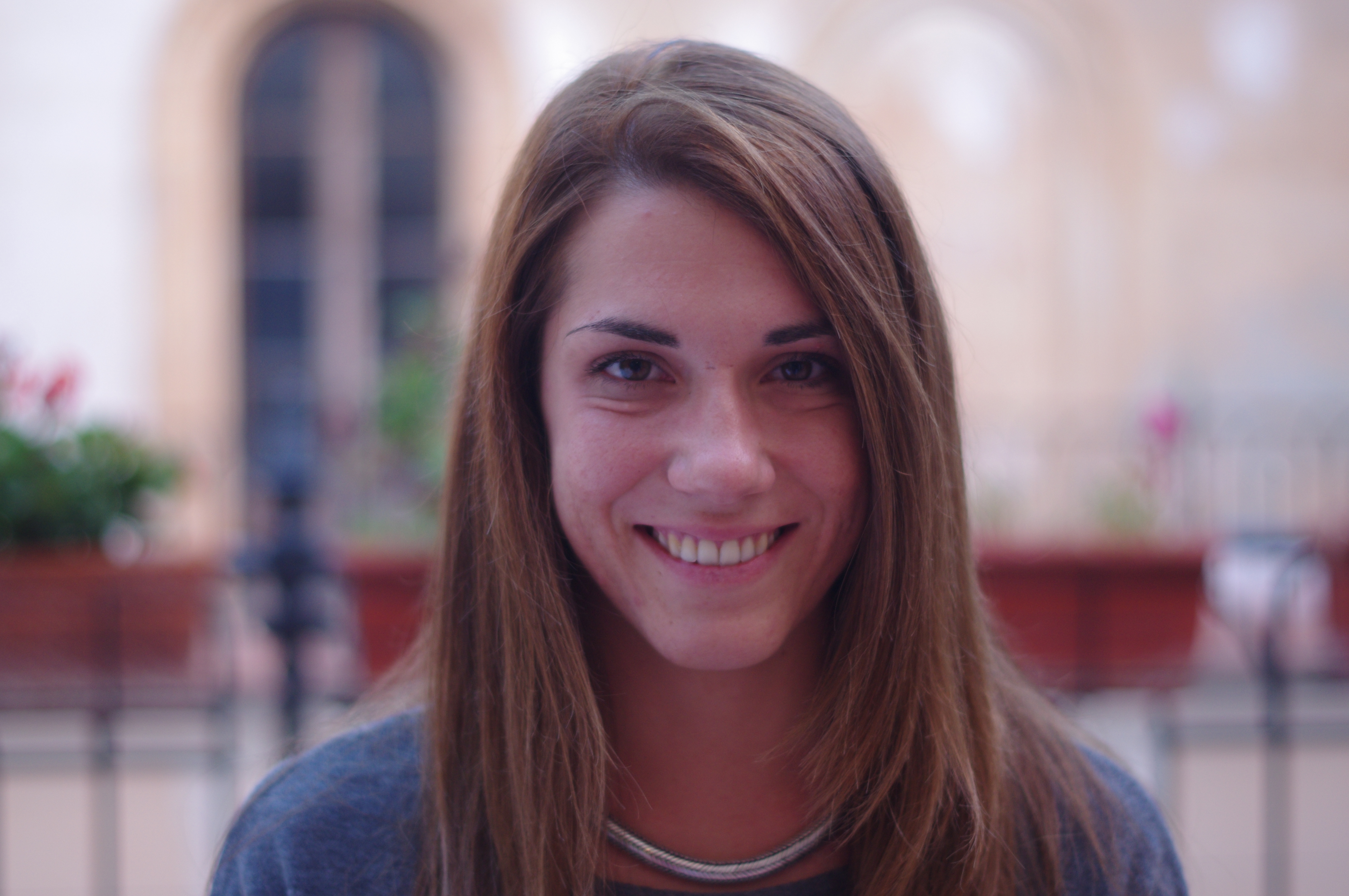 Lucia Colaiacovo, Italy – Master C&D, Pavia edition 2014-15
My name is Lucia Colaiacovo and I attended the Master in International Cooperation and Development in 2014/2015.
After my studies in Economics I decided to follow my passion for the international cooperation, deepening my knowledge on development issues.
The Master in Pavia totally met my expectations because it gave me a wide teaching on the hottest topics of development, but also on the practical tools for the project management.
The multicultural environment, which characterizes the master, is one of its strengths. I learnt a lot from all the discussions we had during the lessons and I had the opportunity to grow a lot both personally and professionally, building beautiful relationships with my colleagues.
After the lessons in Pavia, I went to Malawi and I did my internship with CISP. This was the best moment to put in practice all the knowledge acquired through the classes, but also to learn from the effective implementation of the projects and the daily challenges which arise in the fieldwork.
During the internship I also conducted the research to write the final thesis. I decided to make a baseline study for the project on "Human Rights Monitoring in disaster affected areas in Malawi" which CISP is implementing in partnership with a local NGO, Centre for Human Rights and Rehabilitation, with the objective to raise the awareness on the human rights condition of the most vulnerable people affected by the floods
From the data analysis it came out that the people affected by the floods of 2015 in Malawi experienced huge violations of the human rights, in particular regarding the right to food, the right to an adequate shelter and the right to health. This scenario is due to the incapacity of the government and the humanitarian actors to introduce and to take in consideration the Human Rights Based Approach in all the steps of the emergency response.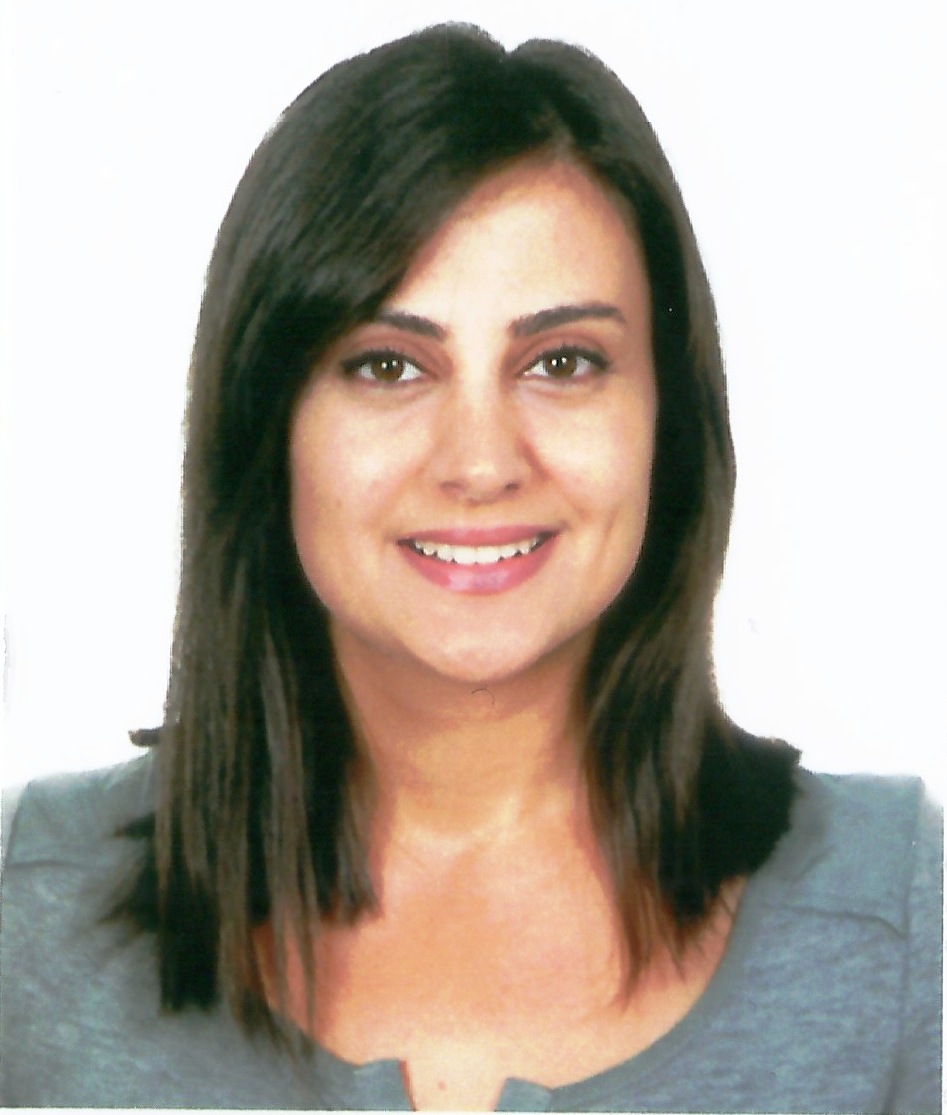 Carla Zghendi, Lebanon – Master C&D,Pavia edition 2014-15
I was informed about the master of Cooperation and Development by some friends living in Pavia who already knew I was searching for this kind of opportunity.
This master was the best experience I have ever had. It widened my horizons and made me more knowledgeable. In addition to meeting friends from all over the world and spending time together, I had the chance to learn all aspects of basic and development economics, humanities and research methodology, as well as making me well prepared to work in humanitarian and development sector.
Moreover, thanks to this master, I had the opportunity to work 3 months at ECHO as an intern. I was able to gather all the needed information in order to finalize my thesis, thanks to the support of ECHO team. It helped me to build a good network of contacts, friends and it was very beneficial for me to grow both on the personal and professional level.
I would like finally to express my deepest appreciation to every person who was part of this experience.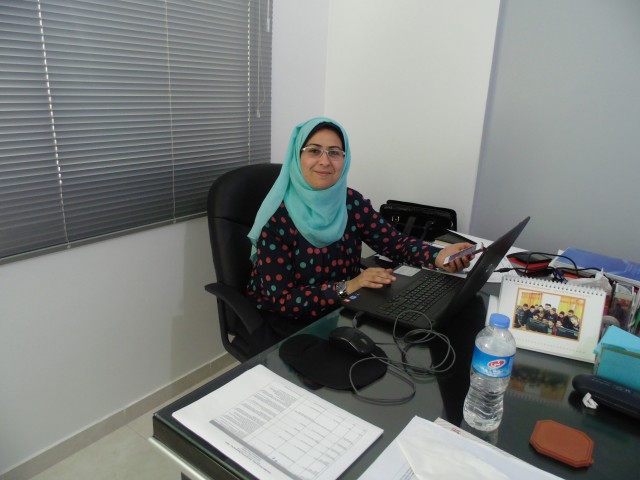 Nuha Bashir, Gaza-Palestine – Master CD, Pavia edition 2011-12
"When I arrived in Pavia it was the first time for me outside my country. Pavia is a university city full of foreign students. I was fascinated by the distinct cultural perspectives and old city look, incredible new foods, customs, traditions, and social atmospheres.
Attending the Master in Cooperation and Development got me ready and fully equipped for an international workplace especially in the humanitarian field. It strongly helped me to judge the current trends and aid interventions in my country and to adopt new approaches.
I had my internship with Care International Office in Gaza Strip, dealing with empowerment programs for vulnerable people and rural families. It was a successful internship as it added new skills for me such as researching skills and data analysis.
Now, working in the humanitarian field with different INGOs in Gaza, I am applying all what I have learnt during the Master into my professional life, using all of my energies to bring about constructive change and create a path to the "good life," not only for myself but also for others."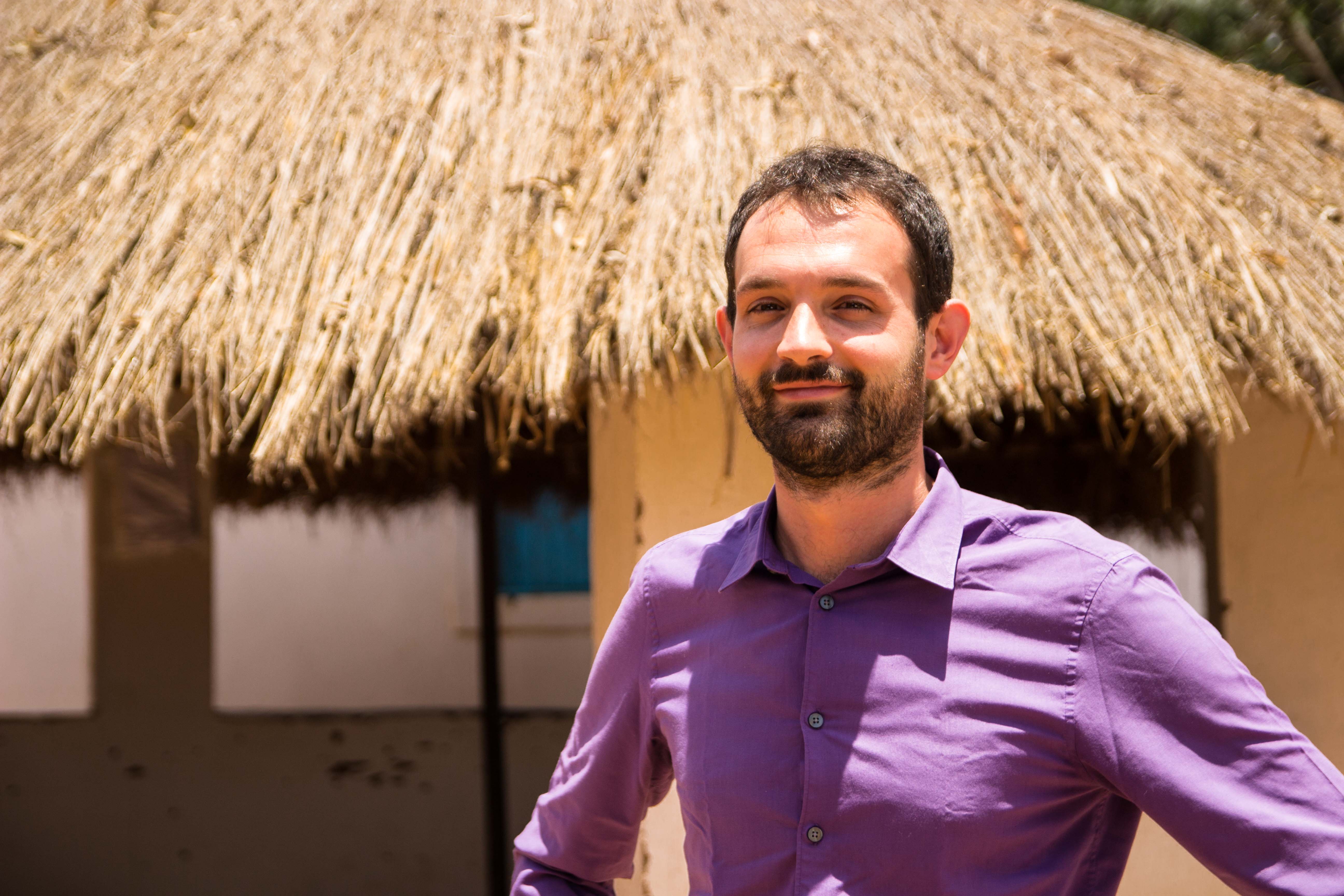 Jacopo Segnini, Italy –  Master C&D,Pavia edition 2014-15
My name is Jacopo Segnini and I am a nutritionist. I choose to apply for the Master and Cooperation in July 2014 after my Master's Degree in nutrition and a year spent in a research centre. I applied because my purpose was to set up the basis for a future career in the humanitarian world. Now, I am currently working as project manager in the Democratic Republic of Congo, enrolled by the same INGO with whom I did my internship – COOPI Cooperazione Internazionale. Concerning my stay in Pavia, I consider it as one of the best experience of my life, both from a personal and academic point of view. In fact, my colleagues and I had the opportunity to encounter many experts from the field as well as many brilliant professors coming from the academic world. We also had an interesting cycle of seminars with people from World Bank, FAO and so on. The module I consider the most interesting is Project Cycle Management, since it gave me some of the needed requirement for my actual job. Moreover, we were 23 students coming from every corner of the world, and this added an extra value to the Master because you have the opportunity to get in contact with people from different cultures and with different opinions about the meaning of "cooperation and development". Studying in a real multi-cultural environment prepared me to my internship in the Democratic Republic of Congo with COOPI. I had to study French before my departure. During my mission, I was in charge to monitor the implementation of the project through a learning-by-doing approach. Field experience can be though, especially considering the lack of facilities and comforts, but it is part of the job. With regard to my thesis, I have to thank my two coordinators – Prof. Maria Sassi in Italy and Dr. Alain Tchamba – and all COOPI DRC national staff for their help. We conducted a cross-sectional survey in DRC, assessing the main causes linked to child malnutrition in the area I was working in. Considered the opportunities this Master Program offers, I would recommend it to everyone interested in working in the humanitarian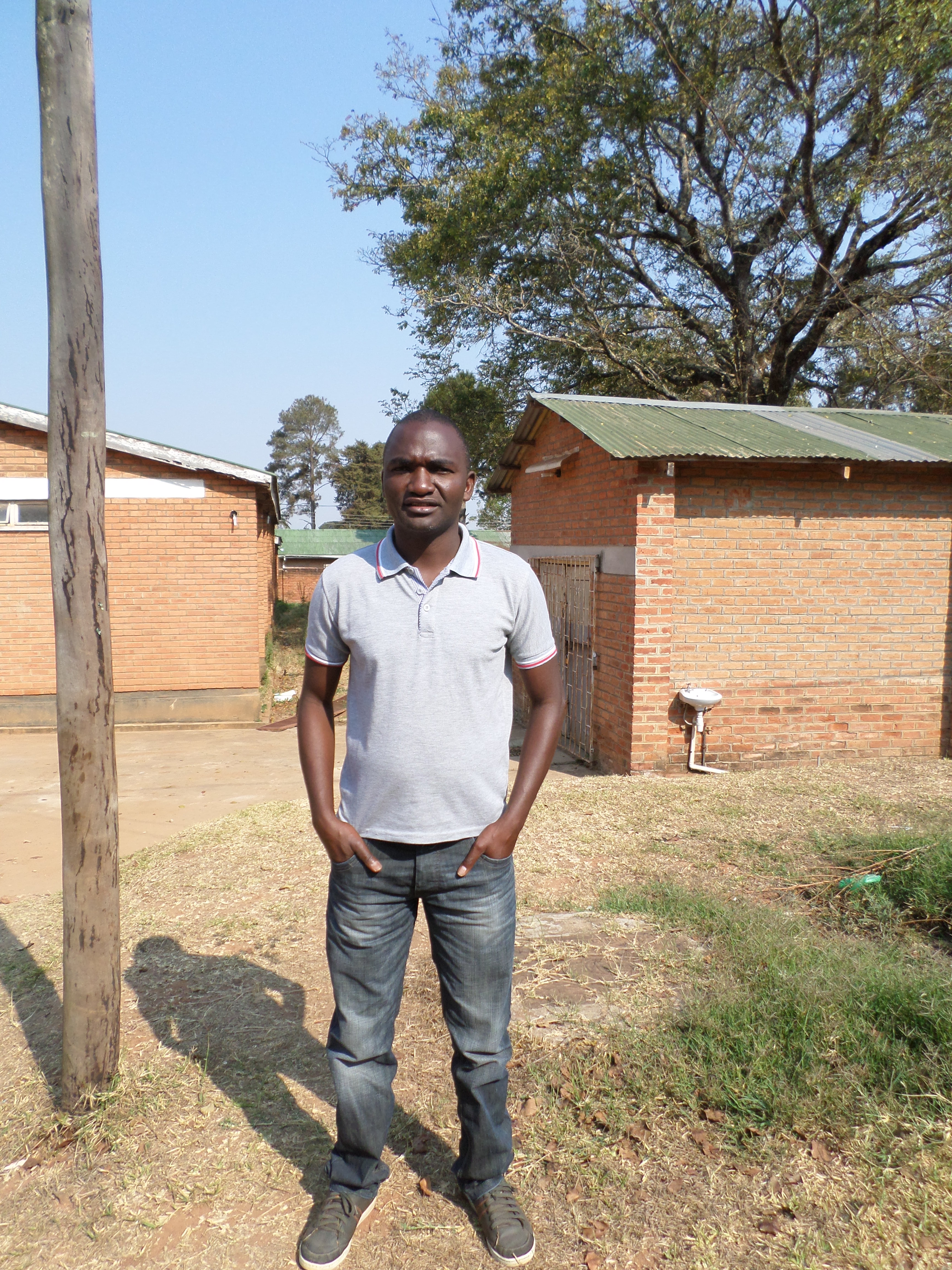 Raphael Msyali, Malawi – Master C&D,Pavia edition 2014-15
I hold the Master Degree in Cooperation and Development in Pavia, Italy obtained in 2015 with the scholarship I received from Project Malawi Onlus. I have been working for 10 years as an agribusiness specialist in Malawian Civil Service and I work as a researcher in collaboration with Prof. Maria Sassi of University of Pavia, Italy on food security. I developed research interests in microfinance and food security after attending a seminar in Pavia, Italy and specifically chose microfinance and food security to understand its role on household food security. I did my Master Internship at FAO Kenya, Nairobi, Department of Natural Resources.. I later won University Meets Microfinance scholarship that funds a unique research study to students from European Universities carrying out their research field work in developing countries.
When I saw the Call of Cooperation and Development Network Paper Competition on Expo 2015, I took it as an appropriate forum where I could share my research findings with people from different academic and professional backgrounds; hence I applied to join the competition and later became one of the three winners.
I have great interest in utilising the knowledge, skills and hand on experience gained in my work and studies to develop fundable project proposals which are meant to help farmers reduce their food security problems. In fact, the key impact of Project Malawi Onlus scholarship on my job is that it has led me to form a group of professionals which I currently head comprising agriculture extension officers, irrigation engineers and agronomists. This group assists smallholder farmer groups to develop and prepare project proposals for grants. Recently, together with my team members, we won a grant of US$5000 from SEED AWARDS AFRICA for writing an innovative project proposal on agribusiness, irrigation and climate change. I plan to continue working as development practitioner.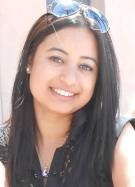 Upasna Acharya, Nepal- MICD, Kathmandu edition 2013-14
I started my Masters in International Cooperation and Development (MICD) in 2013 in Nepal. During the journey of Master's I was bestowed with many opportunities. My Master's equipped me with sound academic and practical knowledge. I got platform to interact with national/international lecturers, professionals and development practitioners together with. In 2014, I also got the chance to visit University of Pavia and pursue one month modular training course in Project Cycle Management. This exposure have broaden my domain of understanding and practicing the project management tools and technique.
My dissertation, Changing Agricultural Practices: A Shift from Paddy to Sugarcane Cultivation in Meghnath Gorahanna is part of the project "Living with Climate Change: Mapping Experiences and Adaptation Strategies in the Global South and North". I was enrolled in the project in the course of my internship at Women in Environment- Nepal which I had accomplished for the partial fulfillment of the Master. Completing my Bachelors in Environmental Science, I always wanted to contribute to the policy side of environmental and agricultural sector, wherefrom the above mentioned dissertation came in. During second year of MICD, when we were announced with the CDN competition, my academic coordinator was very positive about my research paper and he persuaded me to go for it and therefore, I applied for which my hard work, luck and panelists rewarded me.
I want to flourish my career in research and want to establish myself as a freelance consultant in the long run and meanwhile, I am sharing my knowledge and experience to the undergraduate and postgraduate students so that the legacy of what I have known and learnt remains.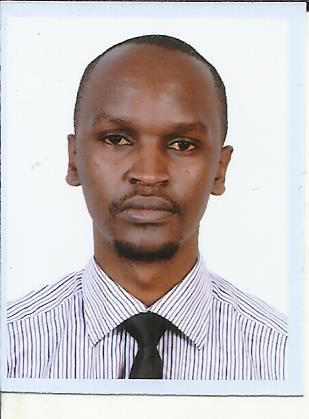 Miller Wanjau, Kenya – MECOHD, Nairobi edition 2013-14
My names are Miller Wanjau a graduate of the Master of Economics in Cooperation and Human Development from Kenyatta University in Kenya. My journey through the program has been one great experience. When I got my admission letter to the program in 2013, I was so excited but at the same time my heart sank as I knew my financial status. I could not afford the fees required. Through CISP I got a fee scholarship from Fondation Assistance Internationale (FAI), which permitted me to attend the whole course successfully. Moreover, I was also awarded a FAI a research scholarship, through which I conducted a study on "The Effectiveness of the Jatropha Curcas live fence as a consumption smoothing tool for rural households", in the framework of my internship with CISP in Malindi, in the CISP- EU project: "Support to and expansion of Malindi Bio – Fuel Cluster – Jatropha farming". Long story short, through God's grace I'm writing this down, I am a living testament that cooperation does work. My view about life, who we are as a people and what we can accomplish together has changed. I am a believer now; I believe that we can do it, we can change the world, you and I. My analysis was driven by my love for the environment and my desire to conserve it; together with my desire to free people from want. Jatropha Curcas hedgerows are a phenomenon. I hope that through my interaction with CDN, I will be able to do more for the world; especially in making the sustainable development goals a reality. I am humbled and honored to be associated with CDN and it is my wish that the competition grows even bigger as it is a vehicle for showcasing ideas.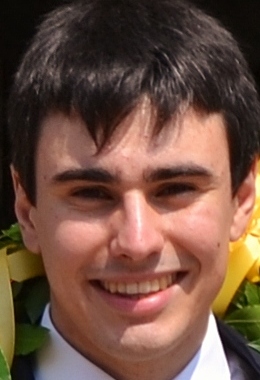 Andrea Giaretta, Italy – Master CD, Pavia edition 2012-13
"I spent my internship in Paraguay with the Italian NGO COOPI. As intern I was responsible to support the management and administration of a local association and micro enterprise of young indigenous people called Chaco Yamet.
The Master Programme allowed me to understand broadly the international cooperation context in which I was working and gave me instruments of Project Cycle management that I widely applied. This experience was very important to me, as was the first one abroad, and I judge it as very positive. I learn to work in a context completely different from mine and relate with people of other cultures as well as well as organizing better my job by myself.
In the future I see myself in the field of Cooperation and Development, preferably in the execution of development projects both in an NGO or International Organization setting".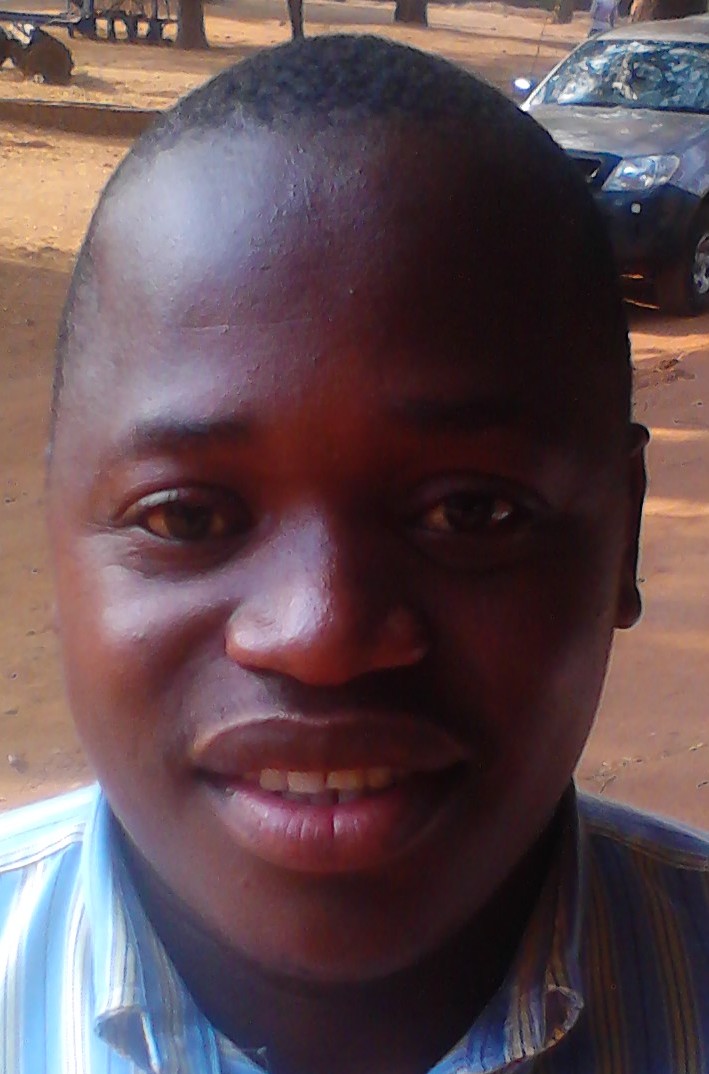 Gift Kamwamba, Malawi – Master CD, Pavia edition 2012-13
"I did my internship in Nairobi, Kenya with the Food and Agricultural Organisation of the United Nation-Somalia. My work at FAO ranged from developing capacity building modules on territorial development to defining and elaborating participatory training modules for the beneficiaries of the FAO programmes.
The training in Pavia, particularly the project cycle management part, helped me in identifying entry point to my work at FAO, as I had to go through project documents and come up with activities to be conducted in the territorial development approach trainings.
My expectation for the future is to become a development economist and a practitioner in the cooperation and development field".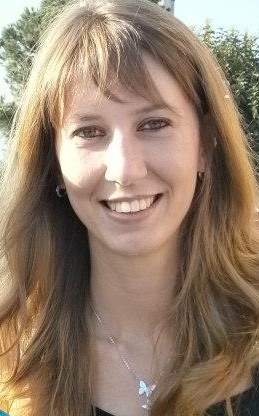 Silvia Zucconelli, Italy – Master CD, Pavia edition 2012-13
"I did my internship with CISP-Palestine in Jerusalem within a project addressed to the Bedouin communities living in Jericho district.
I learnt a lot about the administration procedures of the organization and I got the chance to participate in international organizations meetings defining the strategies of intervention in favor of the Palestinian beneficiaries.
Moreover, in order to accomplish my Master thesis research, I had the opportunity to directly meet Bedouin women working in cooperatives.
The training in Pavia helped me in giving a general picture of what working in an international team means and some inputs on how to deal with projects' understanding and writing. This internship was my first step in the cooperation and development field and now I am starting a new path with the international civil service In Spain".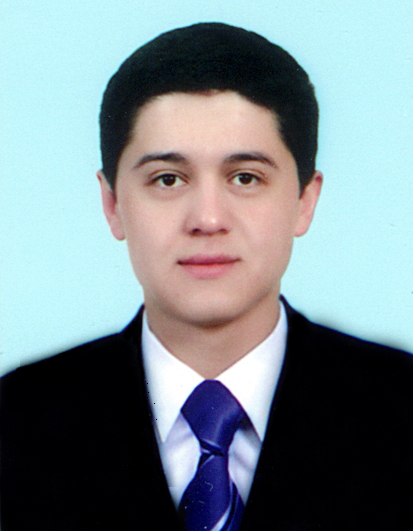 Ahatjon Nasullaev, Uzbekistan – Master CD, Pavia edition 2012-13
"It is correctly said that no education is complete without experience. Following the idea " Nothing ever becomes real til it is experienced", I decided to bring my knowledge into practice by doing my internship at Italian Association for Aid to Children -Centro Italiano Aiuti all'Infanzia (CIAI) in Milan, Italy and partly in Bucharest, Romania. I carried out a research work on the identification of the project: "Children left- behind in Romania" – a transnational phenomena involving families living in Italy and in Romania. Also I was engaged in applying for the Call for Proposals, collaborating with different local and international NGOs, dealing with administrative works of the Organization.
I was considered not just as an Intern, but as a colleague by my Supervisor which helped me to adapt to the working environment faster and easier. Without any doubt i can tell that i grew both personally and professionally during this internship. The didactic knowledge which I obtained in Pavia served as a foundation in my life."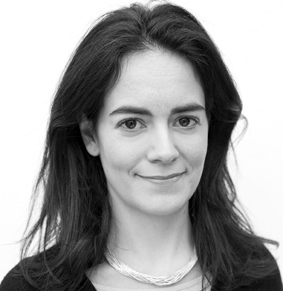 Angela Melodia, Italy – Master CD, Pavia edition 2002-03
"The Master in Pavia offers a complete preparation based on a multidisciplinary approach in which theory and practice are integrated and perfectly balanced.
I had my internship with COOPI in Democratic Republic of Congo where I carried out a field research on the community reintegration of children linked to the armed forces. Thanks to the internship I've gained practical skills on project management in post-emergency situations. Thanks to the master program and the internship I had the possibility to start working immediately after graduation.
The master gave me a complete overview on the complex and interlinked dimensions that influence development processes and also taught me the importance of continuous evaluation processes in order to innovate and find sustainable and effective solutions in the fight against poverty. I'm now working for ACRA – CCS and I'm applying these competences every day."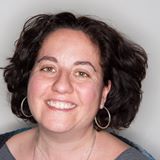 Rossella Bottone, Italy – Master CD, Pavia edition 2002-03
"At that time, I had just graduated from University and wanted to work in the "cooperation world" but I had a very vague idea of possible career paths and also of how concretely use my skills in this field. The master in Pavia was very famous and surely the most recognized in Italy, that is why I had decided to attend.
I think that the master experience opened really my eyes and gave me a better understanding of all the possibilities I could have in the international cooperation. I clearly remember a lecture on Food Security, a concept that was so difficult for me to understand at the time, and now this is my daily work as I am a Food Security Analyst at the World Food Program-WFP
After the master I did my internship with Eurostep, a Brussels based Ngo, working both in Brussels and Nepal and again, that experience was so useful in orienting me towards what would me my future job.
The master was also the opportunity to meet a lot of extraordinary people and to establish lifelong friendships with like-minded colleagues, before that I had always struggled to meet people who shared the same vision of the world. To this day I am in touch with many of my master's colleagues, a real safety nets!
Definitively attending the Master has been a key choice in my life!"