Conference. Complexity, Present and Future of International Cooperation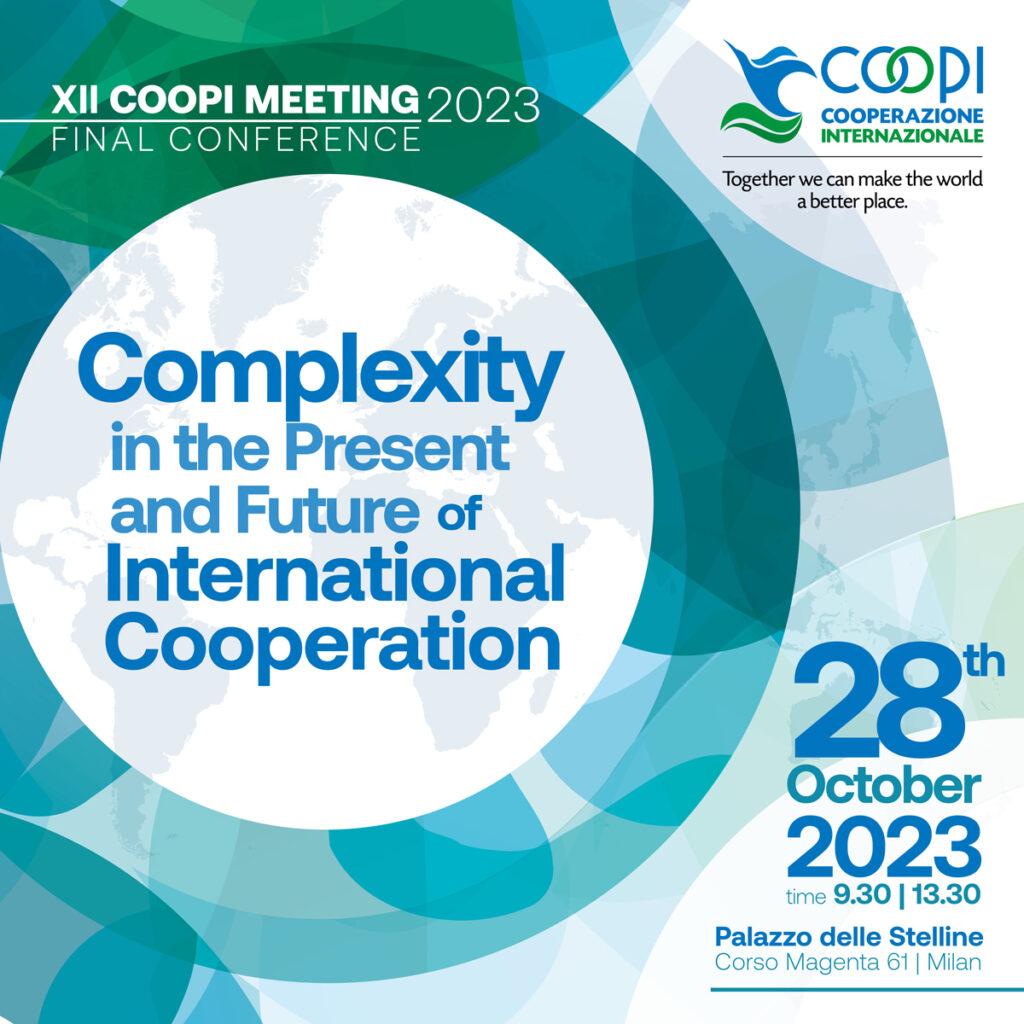 "Complexity in the Present and Future of International Cooperation" is the title of the international conference that COOPI – Cooperazione Internazionale has organized on October 28, 2023 in Milan.
The conference will begin at 9:30 a.m. at the Sala Leonardo of Palazzo delle Stelline (Corso Magenta, 61); it is open to the public in presence and live streaming and will be simultaneously translated into English, French, Spanish, and Italian languages. 
The event will focus on the multiple crises of the times we are living in the changes that this is generating in the humanitarian system and, in particular, in international NGOs.
Program of the day:
h 9:30 Registration of participants and welcome coffee
h 10:00 Institutional greetings
Claudio Ceravolo, President of COOPI
Roberto Ridolfi, President of Link2007
h 10:15 Speakers:
Enrica Chiappero-Martinetti, professor of Economic Policy at the University of Pavia and expert of poverty contexts in the Global South;
Dominic Crowley, president of VOICE, expert in humanitarian programming and policy development of organizations;
Francesca Paltenghi, UNHCR protection associate and expert of international protection.
Moderator Antonella Tagliabue, journalist
H 12.30 Conclusions
H 12.45 Light brunch
Participation is free upon advance registration, in-person at www.coopi.org/meeting-milano while for live streaming, at www.coopi.org/meeting-online.